Waterproof Carpet, Vinyl, & Laminate Flooring in Bountiful, UT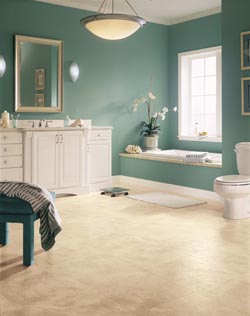 With waterproof flooring in Bountiful, UT, you can truly have it all. You can choose from a handsome array of different flooring types with one thing in common -- the ability to resist liquids from spills and still keep their beauty. Browse the showroom at Mike & Sterling's Flooring America for an abundance of waterproof flooring fashions.


The Importance of Waterproof Floors
No matter how careful you are, there are still those times when water or other liquids spill on your floors. When you have water-resistant flooring, you don't have to panic because these floors are made to handle these situations.
Water has the potential to damage flooring by ruining its good looks. However, water that seeps underneath the flooring can cause mold and mildew to flourish, which is hard on your respiratory health. Talk to our flooring experts about the options we offer for waterproof floors.


An Abundance of Options in Waterproof Flooring
Rest assured our showroom has waterproof floor coverings that meet the needs of your remodeling project. Choose from waterproof carpet and vinyl, as well as water-resistant laminate. The versatility of this flooring option allows you to install it in any room of your house.
Yes, you can have carpeting that also stands the test of water. Many of the manufacturers we work with have developed carpeting that doesn't allow moisture to penetrate the fibers. This makes cleanup easier because it keeps the liquid from getting into the fibers, creating unpleasant smells and stiffness in the fabric.
Vinyl also offers our customers numerous advantages. It allows you to have a high-end look at competitive pricing and it's waterproof. With vinyl, moisture doesn't seep into or below the flooring, creating problems with mold and mildew. Instead, when someone spills a drink, the liquid remains on the surface until you mop it up.
Another good option for our customers who have concerns about spills is laminate. This flooring is made to look like wood or tile, but with a smaller price tag. However, add resistance to water to laminate's many virtues. As it's manufactured flooring, this is something done during the process to meet consumer demands for high performance.
Laminate resists water by keeping moisture from getting inside the flooring itself, as well as underneath it. Water can do a great deal of damage to flooring surfaces, but with our appealing types and styles of waterproof flooring, you purchase protection along with fashion.



Contact us today to see the selections we have in beautiful and durable waterproof floors. We proudly serve customers in Bountiful, Ogden, Layton, Kaysville, and Farmington, Utah, and the surrounding areas.